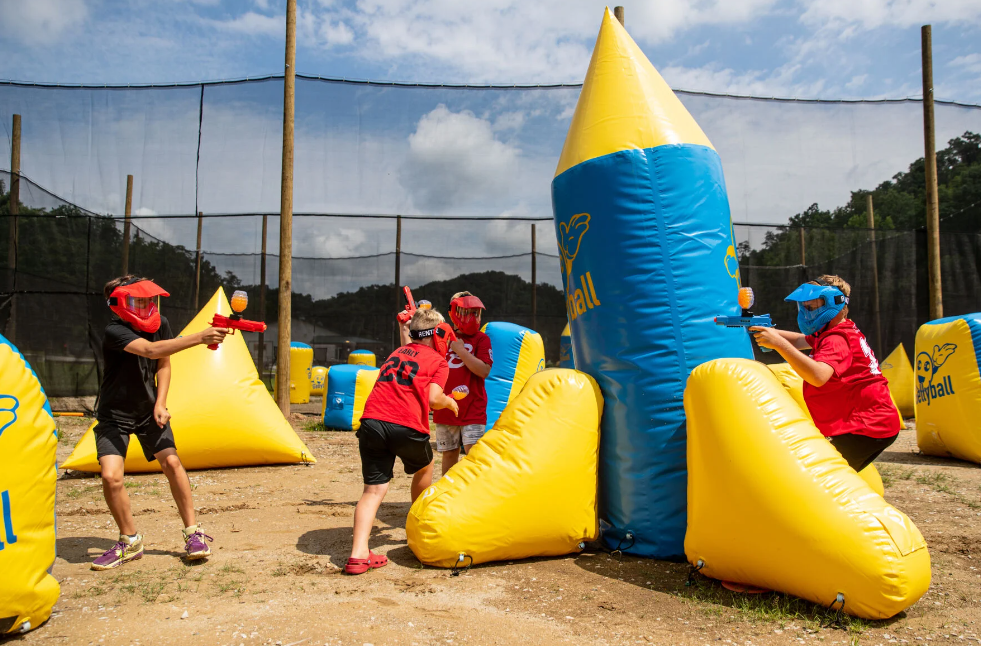 April 19, 2023
Make Your Event Shine with Inflatable and GellyBall Rentals
Are you planning a party or celebration and want to make it extra special? Look no further than All Sons Concessions And Rentals' rental equipment! With a wide range of inflatables and GellyBall options, your guests are sure to have a blast.
Inflatables are perfect for outdoor events and provide endless fun for kids and adults alike. Choose from bounce houses, obstacle courses, and slides, all designed with safety in mind. Our inflatables are made from high-quality materials and are regularly inspected to ensure they meet safety standards.
But that's not all - we also offer GellyBall, a new and exciting way to experience team-building activities and friendly competition. GellyBall is a non-toxic, water-based gel that shoots out of specially designed guns. It's a fun and safe alternative to paintball, perfect for corporate events or team-building exercises.
At All Sons Concessions And Rentals, we believe in making your event memorable, which is why we provide top-quality rental equipment that's guaranteed to make your guests smile. Whether you're hosting a birthday party, school carnival, or company picnic, our inflatables and GellyBall rentals are sure to provide hours of entertainment.
Our team of professionals is here to help you every step of the way. We can provide recommendations on the best equipment for your event, as well as set up and take down everything for you. All you have to do is sit back, relax, and enjoy the fun!
We also understand the importance of flexibility, which is why we offer customizable rental packages. Whether you need equipment for a few hours or a few days, we've got you covered. We're happy to work with you to create a package that meets your needs and budget.
In addition to our rental equipment, we also offer delivery and pickup services. We'll bring the equipment to your location and set it up for you, so you don't have to worry about a thing. When the event is over, we'll come back and take everything down, making the process as stress-free as possible.
But don't just take our word for it - here's what some of our satisfied customers have to say:
"All Sons Concessions And Rentalsmade my son's birthday party the talk of the town! The bounce house was a huge hit and the kids had so much fun. Thanks, All Sons Concessions And Rentals!"
"We used All Sons Concessions And Rentals for our company picnic and it was a huge success. The GellyBall was a fun and safe way for our employees to bond and have a good time."
"I was so impressed with the quality of the equipment and the professionalism of the staff at All Sons Concessions And Rentals. They really went above and beyond to make sure our event was a success." -
So what are you waiting for? Contact All Sons Concessions And Rental today to start planning your event with our rental equipment. Your guests will thank you for it!